Groovepages Vs. Clickfunnels
I'm going to go ahead and say the thing that no one wants to hear first and get it out of the way: The software you pick to build your funnels is NOT the key to your success. It's not even really a differentiating factor anymore for your customers, most likely they don't care or even know the difference.
Ok… now that I've got that off my chest let's dive into this and cover some important things. Just so you know, I have a fair amount of experience with both platforms, and this review pertains to the current version 1 of Clickfunnels. So I'm comparing Groovepages Vs. Clickfunnels V1.0. And as of this writing, Groove has just exited the beta version.
Now the aim here is not to make a super-technical review. It's to guide you based on real life experiences and why I went the way I did. The best thing you can do is try both out and see what speaks to you most. We all work in different ways and different user interfaces appeal to each of us.
Let's start backwards here. Which one did I choose when it came to Groovepages vs. Clickfunnels?
Groovepages
. For me it's a clear winner. But you'd probably like to hear why…
Let's break down the comparisons and things that stand out as deal makers and breakers.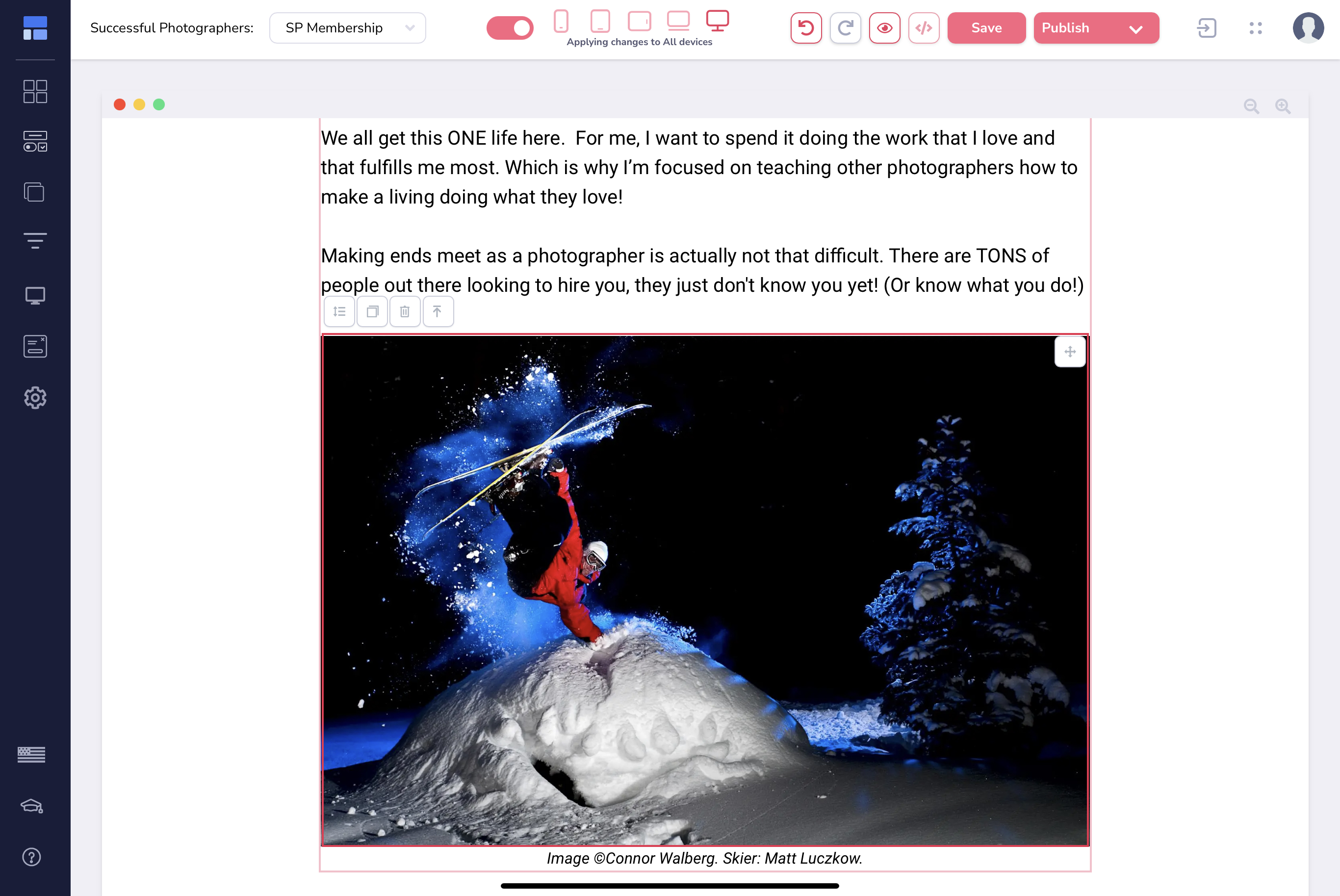 Speed - "If you ain't first, you're last" - Ricky Bobby
Groovepages has been officially proven as the fastest funnel builder out there from user side and developer side. The pages load fast and the editor flys. Before Groove I was all in on Kartra, also by Mike Filsaime. However, Kartra was agonizingly slow compared to Groove, but still nowhere near as slow as Clickfunnels.
Clickfunnels is maxed out and it's obvious when you edit. Certain settings will barely load and the file uploader is often very glitchy. Version 2 is supposed to fix that and I'm sure it will as they are a very established company. But for the time being Groove is blazingly fast and Clickfunnels is painfully slow… Which makes this an easy one to decide.
Winner: Groovepages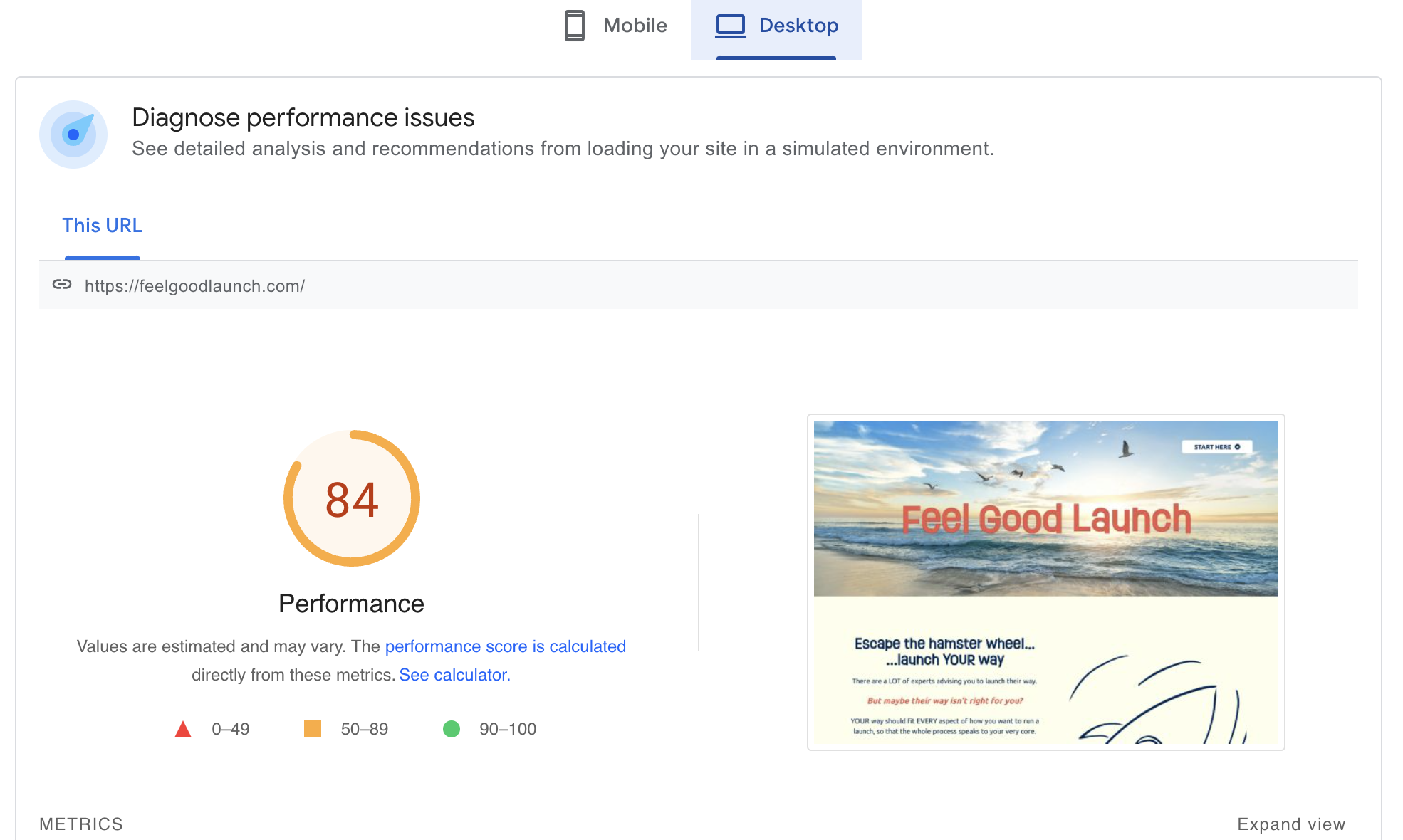 Our current homepage through Groovepages at the time of publishing this post as tested by Google Pagespeed Insights. To give you an idea, most funnel builders are scoring around 60-80% that are performing extremely well and have additional optimizations. This is Groove with no additional optimizations.




Ease of Use:
Clickfunnels is very intuitive on most levels. It's definitely an easier entry point and interface for someone looking to get started. It's also set up in a simpler way (and we LOVE simple here) for creating products and integrating when compared to Groove.
However, if you have any basic web editing knowledge, you'll be very happy with Groove. It's also simple to use and doesn't require any coding. It has a lot more options for pre-built designs.
If you do have any web editing experience, you'll likely find clickfunnels interface to be slow, clunky, and not customizable enough. Groove is for sure your best bet if you have experience.
Winner(s):
Clickfunnels for the inexperienced web designer
Groove for anyone with just a little bit of experience.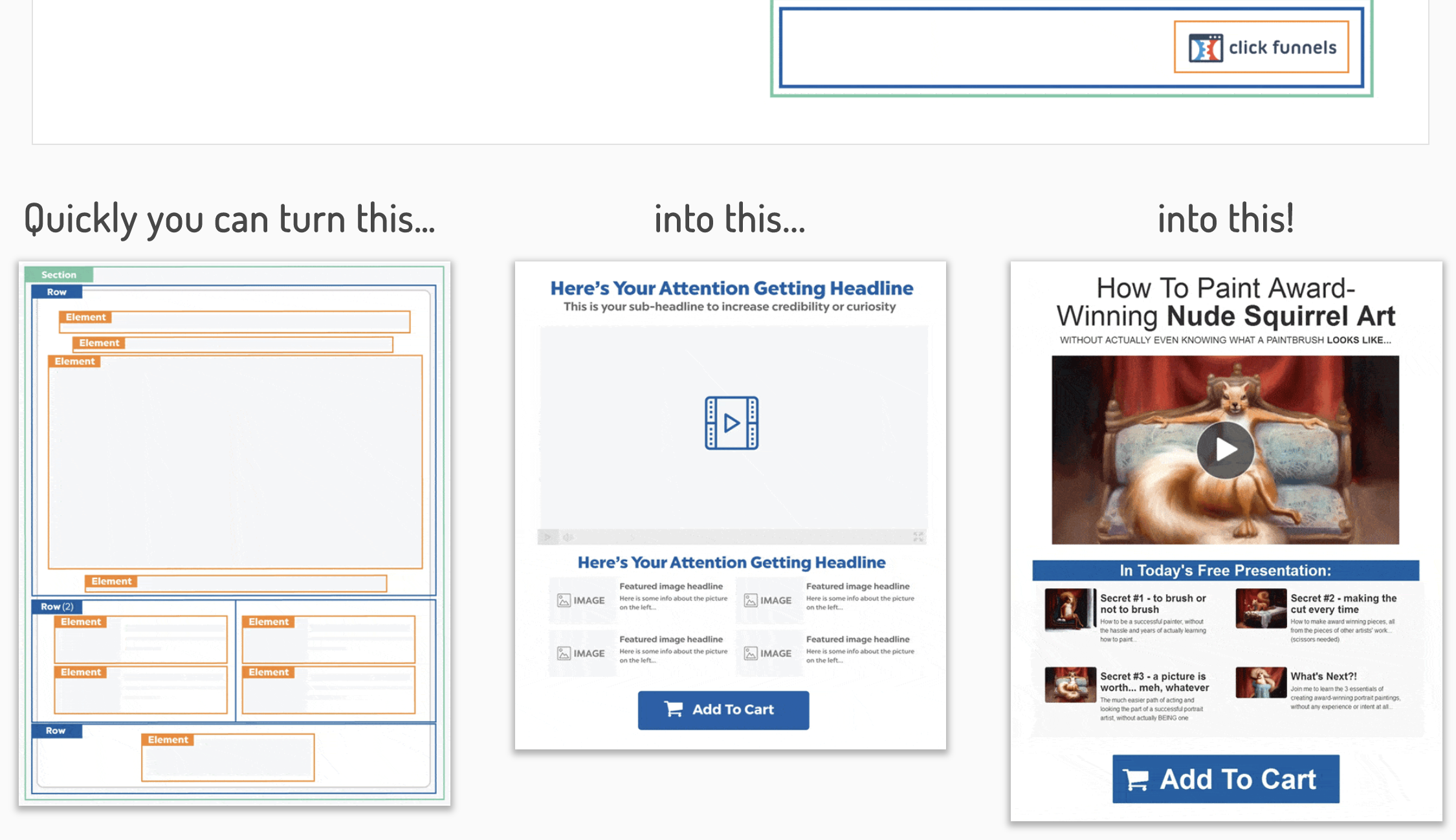 Features:
Groove is chock full of features. As in, they have everything you could want, and then more. This could easily be overwhelming.
Clickfunnels also has quite a bit, you can build pretty much anything you want and can adjust things like section widths, etc… But advanced text editing is a bit limited.
This one has to go to Groove. Not only does the page builder have all the features, they even have a tool that provides social purchasing proof built into all the products that's fast and easy to set up.
On top of that it's a complete all-in-one. So you won't have to shoestring all your products together with Zapier and pay multiple subscriptions.
Winner: Groovepages


Flow:
Building your funnels and seeing all the steps laid out cleanly can really help if you aren't super experienced. Groove has a "funnels" section but that's more of just a collection of pages so it's a bit tougher to see how it all is operating.
Clickfunnels on the other hand has a clean and clear flow that shows each step in the process. This is a nice thing for anyone to see and makes it easy to hire someone to work on your funnel and know exactly how it works right away.
Winner: Clickfunnels


Overall feel:
For me personally I like having everything in one place, and Clickfunnels isn't that. So the fact that it's all there on Groove, means I only have one login and never have to leave the platform.
Every time I login to Groove I feel inspired to get started and create! I honestly can't put a finger on why but I don't get the same feel from Clickfunnels. It's likely just because it runs so slowly. And it doesn't help that the interface on Clickfunnels is very very slow and the design dated.

Conclusion:
The overall FEEL of Groove and it's incredible functionality beats Clickfunnels hands down. This may change with Clickfunnels V2.0, but if I had to go all in ONE platform (which I chose too) it's Groove. Our entire site is run on Groove, even this blog.
You can grab your free account here to get started and see if you like it. At the end of the day that's all that matters. Pick a funnel builder that fits your style and flow and doesn't cause you more headaches!
Please note: We are affiliates for many of the products that we review on the Feel Good Launch site. However, we only promote tools we believe in and do our best to give unbiased reviews that are truly based on quality.